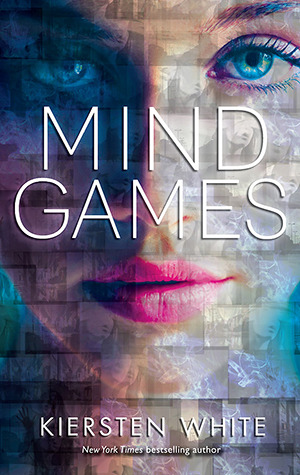 Mind Games by Kiersten White
My rating: 4 of 5 stars
It isn't easy to write Young Adult stories that have appeal to adults. The melodrama. THE MELODRAMA! Nothing brings out the wrinkly curmudgeon quicker than reading teen angst.
Fia and Annie are sisters who are offered a place in a school for gifted girls after the tragic death of their parents. Annie is blind but can see the future. Fia (short for Sofia) has perfect instincts. And the school is a training ground for spies. Let the fun begin.
Paranormal isn't a genre I've read a lot of in recent times, and young adult is not generally a genre that entertains me, so I was surprised at how much I enjoyed this novel by Kiersten White. The story is told in a stream of consciousness style that allows the reader to experience the teen angst and melodrama without it playing out like a TV soapie. Now I used the terms teen angst and melodrama but these are reactions to situations and events that warrant reactions of this kind. Which is probably why the novel worked for me.
And let's be honest, we all remember being teenagers and thinking the whole world is against us. Kiersten's novel plays on this whilst telling an interesting tale of two sisters being exploited as seers and assassins.